Boost The Flavor Of Your Food With Indian Spices
Posted by Admin on September, 11, 2020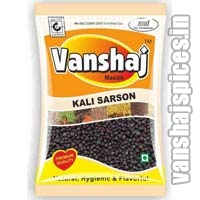 Spices are known as one of the most wonderful ingredients used in the Indian Cuisine and also play an influential role in some of the home remedies. The exotic aroma of the Indian food doesn't come out as such if the spices are not added to it. Every spice used in the making of a curry acts as a preservative and therapeutic.

The Indian food is gaining so much popularity because of the great taste of the Indian Spices. The dominant presence of the Indian spices in Indian food is to intensify the flavor of the dish. Various dishes like biryani, Pulao etc taste luscious with a perfect blend of Indian spices used as a whole or in powdered form.

Types of different spices with benefits

Basic spices

• Cumin seeds: It adds good taste to your food. Along with this, it helps in digestion and weight loss.

• Black pepper seeds: Rich in vitamins and minerals along with antibacterial properties. It also treats cold & cough.

• Coriander seeds: It has antioxidant properties along with medical values as it is rich in Vitamin C. It also helps in keeping controlling cholesterol levels.

• Garam Masala: A small quantity of this amazing spice can be added to different dishes to give balanced flavours.

Aromatic spices

• Green cardamom: It is flavouring spice, used to enhance the flavour of sweet dishes. It also acts as a mouth freshener with its mild aroma.

• Clove: It has a great demand due to its amazing taste, aroma and medical properties. It is widely used for cooking as well as cosmetics.

Complimentary spices

• Carom seeds: Commonly known as Ajwain, is extensively used in several dishes and medicines. It treats nausea and abdomen pain.

• Panch Phoron seeds: A blend of spices like cumin, fenugreek, fennel etc gives many health benefits.

• Fennel seeds: Due to its aroma and digestive properties, it is widely served as a mouth freshner in many restaurants.

• Fenugreek seeds: It is an essential spice which is good for health as it is a good source of potassium and many other vitamins.

There are numerous manufacturers of Indian spices in India who are engaged in the trading of high quality spices all over the world. Variety of spices is massively grown in Haryana and the reputed manufacturer of Indian spices in Haryana follows organic methods to produce different spices.


Some of the virtues of manufacturer of Indian spices in Haryana are as follows-

• They have well-established infrastructure which includes modern equipment, machines, latest technologies to produce high quality spices.

• They have a dedicated team of professionals who provide adequate knowledge and supervision to offer supreme quality products.

• They have a separate quality check department which follows stringent quality standards and procedures.

• They have a huge warehouse and make sure that no external contaminates or harmful products can cause harm to the human body.

• All the Indian spices are packaged in complete hygiene and clean conditions to ensure that the spices are clean, pure and have a longer shelf life.

• They have a wide distribution network which helps them to gain a strong customer base.

• They offer a wide array of spices at reasonable prices.

Thus, the usage of Indian Spices makes food a heaven in each bite.
This entry was posted on September, 11, 2020 at 15 : 44 pm and is filed under Indian Spices. You can follow any responses to this entry through the RSS 2.0 feed. You can leave a response from your own site.